AltusGroup members Spring Valley Corp and Gage Brothers were recognized for exemplary UHPC design, engineering and production at the Third International Interactive Symposium on Ultra-High Performance Concrete (UHPC), this June in Wilmington, Del.
The awards were presented for innovative technologies and progressive practices by architects, engineers, owners and materials specialists to promote excellence in design, craftsmanship and construction of UHPC elements.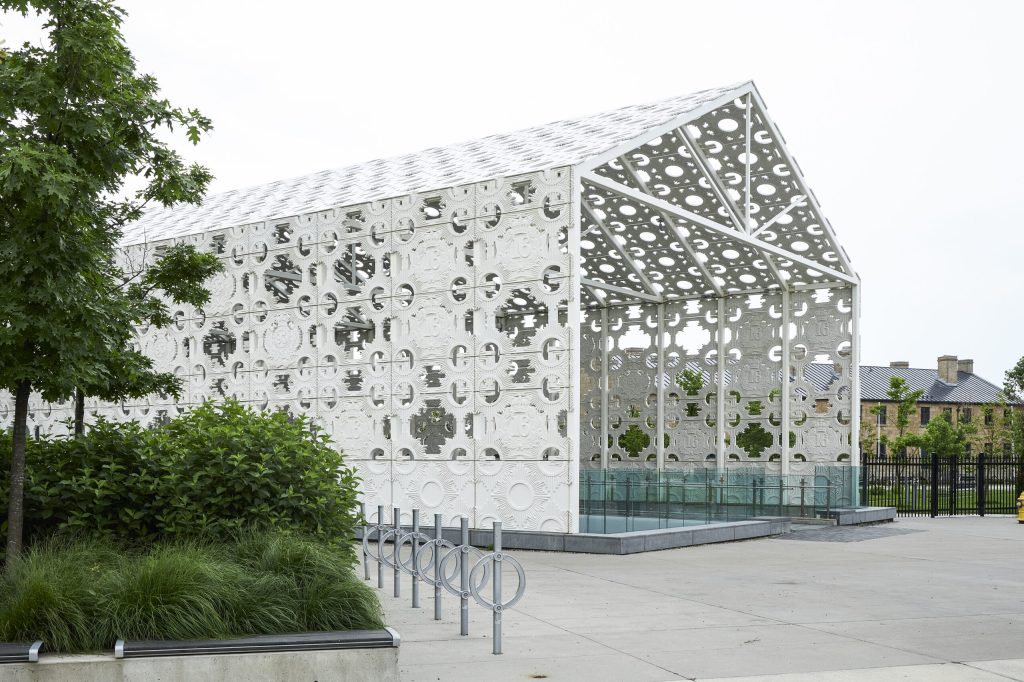 Spring Valley won the "Best Innovation in Architecture" award for Insignia – Hotel X in Toronto, Canada. The project is a dramatic pavilion formed by 494 ornate UHPC panels viewed from both the interior and exterior of the structure. To produce the voided, ornate veil for the Insignia installation, architect Steven Beites needed a material that was both robust and refined to recreate the fine detail of the regimental badges displayed on the 494 panels. UHPC was ultimately chosen because it met the requirements for appearance and durability and could be produced locally by Spring Valley.
Master molds were made using high-density foam, and rubber was used to create the working molds. The wall panels needed to have the ornate relief pattern on both sides. The majority of the panels are perforated with voids up to 55% of the area.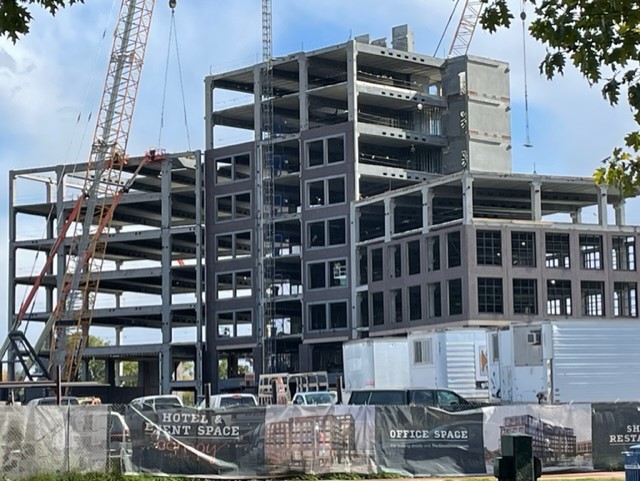 Gage Brothers was honored with the "Best Innovation in Buildings" award for the Steel District Office Tower, Sioux Falls, S.D. The building is the first of its kind in the nation to use high-strength UHPC beams, which eliminate all the center columns within the structure and will expand interior design options and allow more natural light to flow through each floor.
"AltusGroup members recognize the clear potential and opportunity for UHPC technology within the precast industry and built environment," said AltusGroup Executive Director John Carson. "We remain focused to advance, develop and further commercialize this exciting technology to satisfy CO2 reduction along with resilience and initiatives within the enclosure, wall and facade space."