C-GRID is carbon fiber grid the enabling technology that gives CarbonCast products their outstanding strength and thermal efficiency. We talked with John Leatham, Director of Sales and Marketing at Chomarat North America, to learn a little more about C-GRID, how it was developed, how it is made and how it delivers its performance characteristics.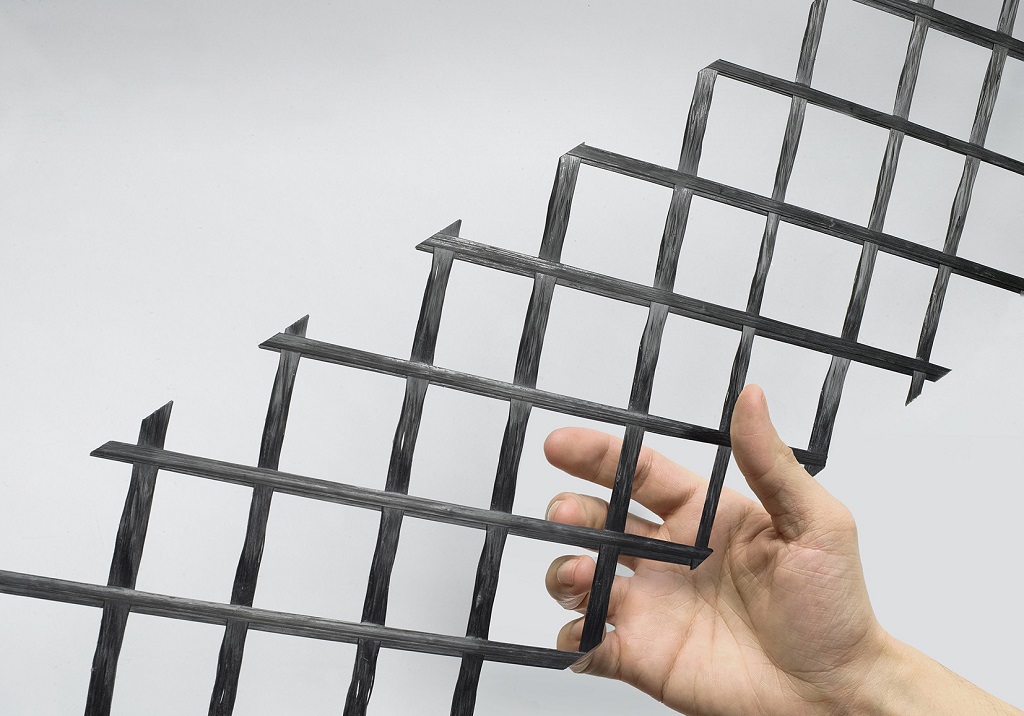 How was C-GRID developed?
C-GRID was first developed by Chomarat over 20 years ago in collaboration with Oldcastle Precast, a founding member of AltusGroup. C-GRID's strength, non-corrosiveness and ultra-low thermal conductivity made it an idea connector truss for insulated precast wall panels.
What manufacturing technique produces C-GRID?
C-GRID is formed in a continuous rotary laid-scrim process in which machine and cross direction carbon tows are aligned in a 0/90-degree orientation and then impregnated with a proprietary thermoset epoxy resin system.
What influences the C-GRID's strength?
C-GRID's strength is achieved by selecting large carbon tows with high tensile strength values and impregnating them in our proprietary epoxy resin system.
How do the size and spacing of carbon strands affect the performance of the C-GRID?
Depending on the requirements of the application, we can design specific C-GRID constructions to meet requirements. Adjusting the tow size and spacing controls the tensile strength of the reinforcement per square foot.
What are the thermal conductivity characteristics of C-GRID, and how does that benefit the insulated precast panel in?
As a nonmetallic connector, C-GRID has the benefit of ultra-low thermal conductivity. This enables precast producers to manufacture highly efficient insulated wall panels that significantly lower annual heating and cooling costs. 
What is the chemical composition of the epoxy resin used in C-GRID?
Chomarat developed a two-component high Tg epoxy system for C-GRID that helps precasters meet fire rating requirements for precast insulated wall panels.
How is C-GRID's design tailored for specific applications?
With a range of carbon tow strand size from 3K to 60K and strand spacing of 1 inch to 4 inches, we can offer engineers a very wide range of strengths and grid apertures to meet their specific requirements. We can also use other chemistries including latexes, plastisols, and thermoplastics.
What is the source of the carbon fibers used for C-GRID?
We use multiple supply chains based on performance and economics to provide the highest value to our customers.