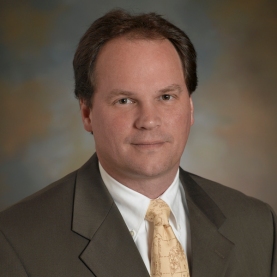 The board of directors of AltusGroup, Inc. — a collaboration of over two dozen precast industry innovators – has announced the election of Dave Schneider, vice president of engineering at High Concrete Group LLC, as its chairman. He will take over the position from Tony Smith (Metromont) and will serve a two-year term ending at the organization's 2019 annual meeting.
At High, Schneider he leads in-house and outsourced engineering teams in designing custom precast building projects, including some of the company's largest, most complex and award-winning projects.
Harry Gleich (Metromont) was re-elected as treasurer. Bob Sheehan (BASF) was elected as secretary.
The 2017 Annual General Meeting also confirmed other board members: Brian Laufenberg (Chomarat), John Leatham (Chomarat), Nesile Normile (Oldcastle Precast Building Systems), Aaron Fink (Oldcastle Precast), Lance Lorah (High Concrete Group), Tom Kelley (Gage Brothers), Hagen Harker (Mid-States Concrete Industries) and Joe Golden (Armtec).
AltusGroup renewed John Carson's role of executive director for the next five years (2017 – 2022).
Dirk McClure (Enterprise Precast Concrete) was elected chairman of the marketing committee. Gary Lentz (Metromont) will be chairman of the technical committee. Lyle Bowman (High Concrete Group) will replace Sam Kakish (Enterprise Precast) in overseeing enclosure systems, and Harry Gleich (Metromont) will continue overseeing double tees.
Since AltusGroup's inception in 2003, this exclusive partnership has grown from five founding members to 19 precast member companies in North America, two international affiliates in Europe and nine Innovation Partners. Its precasters have completed approximately 1,400 CarbonCast projects representing 40 million square feet of CarbonCast surface area.
About AltusGroup
The first-ever national partnership of precast companies, AltusGroup was founded in 2003 to develop, manufacture and market precast innovations such as the award-winning CarbonCast® line of products, ARCIS ultra-thin precast panels and the Graphic Concrete technology for imparting patterns, designs and images on concrete faces. With more than two dozen structural and architectural locations in the United States, the 20 North American and two international AltusGroup companies have an unparalleled network of manufacturing plants, technical staff and sales personnel to ensure architects, engineers and contractors get the help they need—and the quality and performance they expect. For more information, visit altusprecast.com or call 866-GO-ALTUS.